Hey everyone,
It has been a long time since we have talked - hope you haven't missed me. Well I am doing great down here in Chile.
It does not feel like Christmas at all down here, seeing that is it 95 degrees plus everyday. And down here they don't do anything on the 25th they do everything on the 24th. Open gifts and that jazz. Tonight we get to stay out till 12am with a family. I am so pumped to party, well not really party but sit in someone's house and eat A LOT OF FOOD!!! YESSSSSSSSSS!!!!!! I will let you know how I feel after tonight.
Okay we had Christmas dinner and a program at the mission home, I haven't eaten so much food in my life. I was like, I haven't seen food like this for 2 months, "get in my belly!".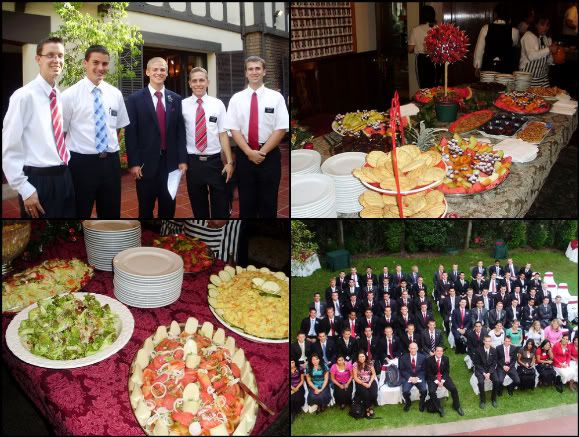 That was a bad night, and the crazy thing was we didn't get back to San Felipe til 12:30 at night and it was a little scary walking around that late at night. Nothing happened, although a HUGE dog came at us and that was scary, I mean this dog was BIG! but I growled back and he ran like a little kitty. I´m huge!! lol
Well, I love you all. I hope you have a good Christmas!!!
take care,
Elder Christensen