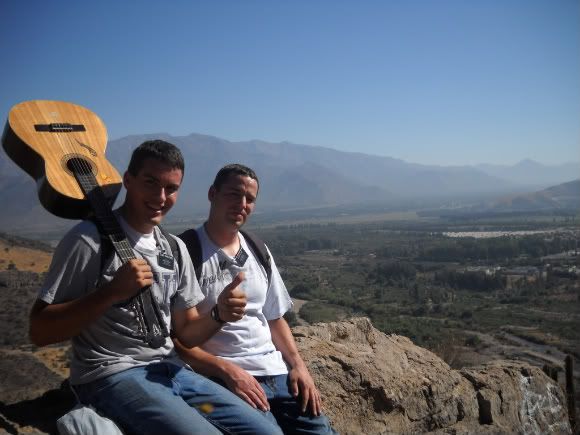 Hey everyone,
Yes! I found a computer that let me upload photos. It's a good thing too, because we went on a hike the other day. It was really fun, but there was one thing that wasn't fun that happened to me. We were going down the hill and there are a lot of cactus and I slipped a little and I got cactus spikes in my butt. Oh man, that was something I could have done without. But all in all, I had a great time.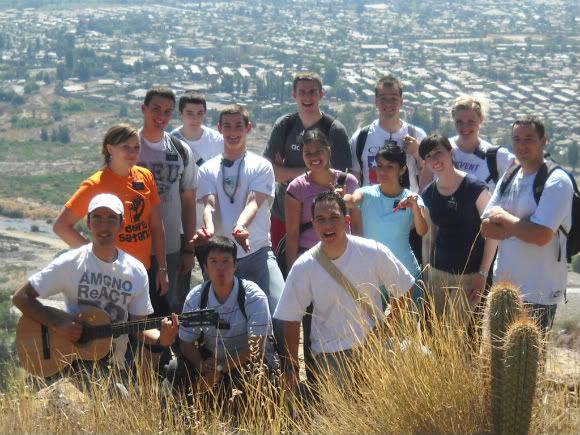 Okay we got a new Elder this week. His name is Elder Jensen and he's from Sandy, Utah. He came out of the MTC speaking really good, he doesn't have any fear to do anything. But it's a lot harder to train than I thought, even though there are 2 of us doing it. But we are having a great time. I think I hear this from Elder Jensen every 10 mins. "they talk so fast! how do you understand that?" and then he told us that the first couple of days all the sentences sound like one word, but now he is picking out more and more words. He is getting better everyday. It's cool to watch someone grow in the mission and to have a hand in it. I hope I can help him more and more everyday.
This Sunday we got some really good news. There is a girl in my ward that has wanted to be baptized for a long time. Elder Davies and I worked with her a little and her grandma/pa told us no, and we asked for a reason and they said, "just no". It was sad. But on Sunday she told us that she is going to talk to her dad to get the paper signed that she needs to have to be baptized. And that made me so happy, I was so pumped to hear that. I know she has been waiting a long time to be baptized. So please pray for her so that it can all go smoothly. She will be baptized next week.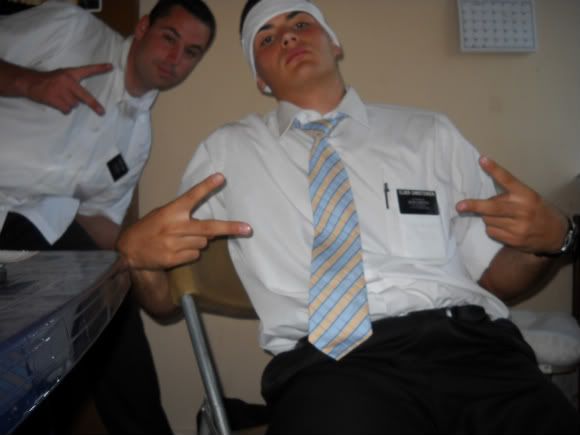 Well, this week we have been trying to work with members and to help them find their friends and members that don't go to church. We got 4 references and we passed by and 2 of them are friends of Katia, their names are Javiera and Francesca. They are two girls that have been made ready to hear the message of the restoration. They love to read the Book of Mormon and they have gone to some activities in the church. So please add them in your prayers too, they have a baptismal date for the 25 of April. thanks.
Thank you for all your prayers, they help so much. Thank you for all your support and all that you do for me. I hope you like the photos. Take care - I love you all.
love, Elder Christensen