me, Amanda, Fabiola, Elder Davies
Hey everyone,
Okay, something happened this morning that I didn't think would ever happen. Well, I got a call from the mission office and they said that Elder Stark and I were going to be training a new missionary. aaaaaaaaaaaaaahhhhhhhhhh! I was like, "no I can't do that!" But now I am really excited. And why we are getting a new missionary right now is because he was going to go to the Concepcion mission but that mission isn't allowing missionaries to come, so we are getting them. Oh, and I am still a little nervous to train, it's a good thing that I have Elder Stark with me still. Both of us together will train this kid so well. It's going to be so much fun.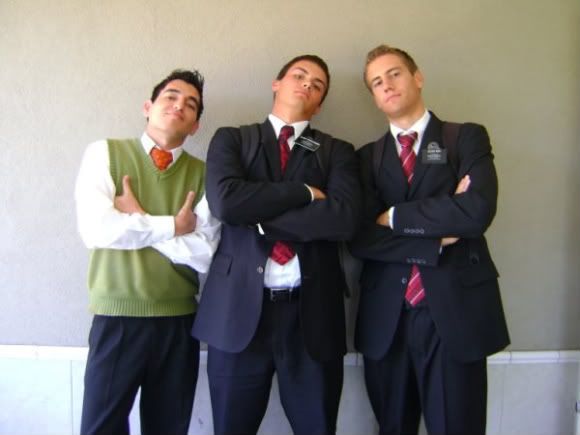 Flia, me, Elder Rich
Man I am getting bored of writing. I am sorry to say, I feel like I write the same stuff every week. So sorry if this letter and the letters in the future are short. hahahahaha.
Well, we are teaching this family of 3, the dad was married before and his daughter that is like 24 went on a mission but he isn't baptized. So we are working with him and his soon to be wife. Well she is a Jehovah's Witness so she is harder than a rock, but I know that she has felt the spirit, and she is scared to say that the Church of Jesus Christ is true. I know that the dad will be baptized but we are still working really hard with the wife. So please pray for them, we think the 11 of April they will be baptized.
Well, I will let you know how this week goes with this new elder. I am so pumped!!
peace out peps.
Elder Christensen