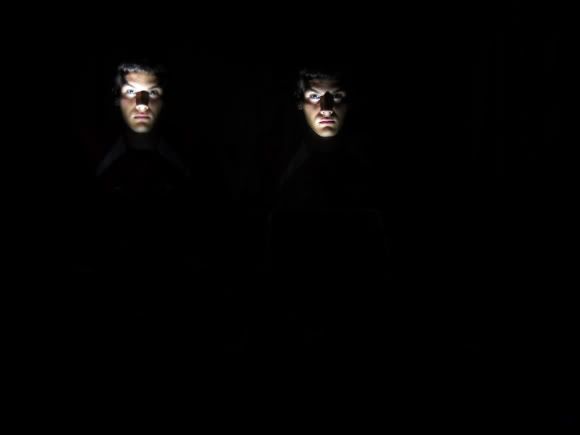 Hey everyone,
Well this week was super good. We had a baptism. Yup, David got baptized! Yes! It was a 3 almost 4 month process. We never gave up on him we just kept working and working. At times I was like we need to just let him go and move on. But every time we went and taught him he was doing better and was reading and praying so we didn't drop him and then one day he said he wanted to get baptized and my heart jumped for joy. I didn't know what to think but I was super happy.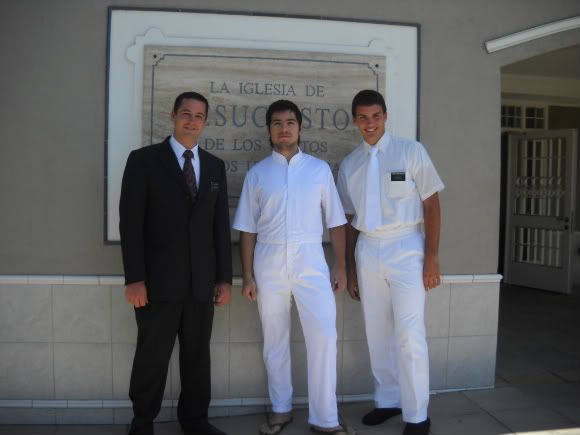 And then after a long fight he got baptized and he asked me to do it and I was like I would be honored to do it. Now he is happy and he said something really funny in the bathroom after the baptism, he said, "soy un santo do los santos de los ultimos dias" (I am a saint of those latter day saints.) I was like, "yup, that's right!" He is so great.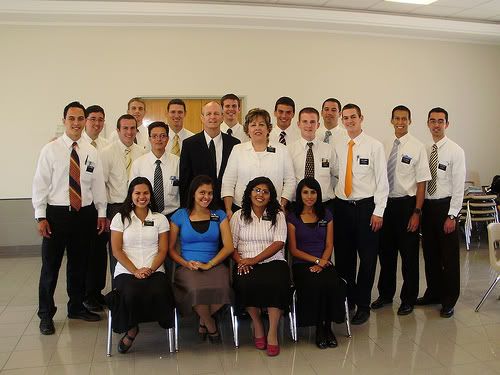 Los Andes Zone with Mission President and Sister May
Last night all the lights in Chile were turned off - it was crazy. It happened at 9 pm and it was so dark. I watched the lights go off one house at a time. I thought it was cool.
I am healthy and happy. I love you all. Have a good week.
Love,
Elder Christensen